Nowadays, more and more companies are aware of the importance of distance learning and elearning and allow their employees to update themselves through trainings. But not only in companies, students of all ages also use elearning to attend online masters and learn languages.
Distance learning, also called DL, online learning or digital learning, is now a very popular method for users of all ages to take courses and strengthen their skills. eLearning growth of 9% per year is expected for the period 2020-2023. But what can you learn from distance learning and elearning? Let's find out together.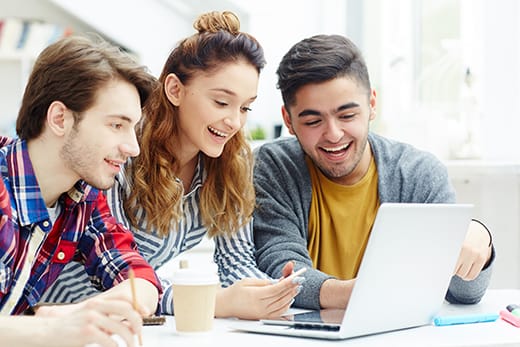 DISTANCE LEARNING PLATFORMS: THE WORLD OF EDUCATION
Distance learning is a learning system that takes place remotely, via devices connected to the internet, through which they access to web platforms where the training courses can be found.
eLearning also includes videostreaming and videoconferencing services, allowing a certain number of Users to attend recorded or live lessons, without attending physically to classes.
In addition to degree courses and distance learning masters, professional training is also aimed at different categories of professionals, as well as personal training. Distance learning is interactive, multimedia, modular and personalized, ant it offers the following basic functions:
Distance learning was born in a certain sense with audio cassettes and CDs, but by the advent of the internet and digital technologies, the scope and effectiveness of distance learning tripled. Thanks to the customization and the possibility of on-demand training as well as  training for a large number of Users, elearning easily connects different people and locations to share useful materials for online learning.
In addition to traditional distance learning, there is also online microlearning. It consists of mini-courses or individual modules accessible from a mobile device, that allow even who does not have a computer to exploit the potential of elearning software. Some distance learning platforms are designed for mobile learning, so that the User can participate more easily in training. Mobile learning also integrates messaging apps and facilitates interaction and involvement, as if the student were actually in a physical classroom.
Moreover, innovative technologies allow you to have access to data analytics to improve the effectiveness of the Users' offer. As regards gamification, it engages students in games that increases motivation and participation.
Benefits of distance learning platforms in the education sector
Accessibility is certainly the first advantage obtained from distance learning, while for those who provide courses, the first reason to adopt it is the saving of equipment and classrooms. Flexibility, the reduction of distances and costs are the main advantages that can no longer be renounced.
Furthermore, distance learning gives greater autonomy to the student, who can better organise the courses to take, optimizing the results and the learning experience.
The quality of training is high thanks to the technological solutions that make it possible today in different areas and sectors.
In addition to the aforementioned data analytics to optimize the effectiveness of the offer, social interactivity also helps elearning platforms and those who provide courses to obtain instant feedback. In fact, thanks to chats, tutors and students interact in real time.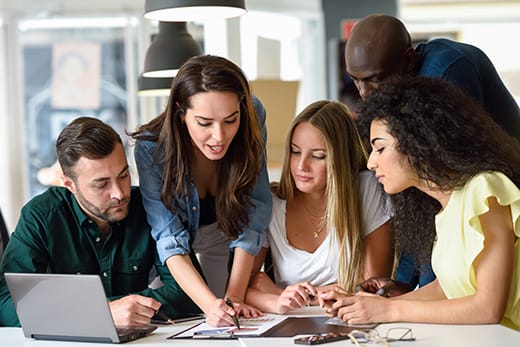 ELEARNING PLATFORMS: HOW THEY WORK AND WHAT YOU CAN LEARN THANKS TO THEM
Every well-developed elearning platform has the following characteristics:
The elearning platforms for distance learning integrate learning experience with the material offered to Users and assessment tests created by the Teachers in a simple and intuitive way. Video lessons can be uploaded by connecting to external providers such as YouTube, or the video can be uploaded as material attached to the lesson.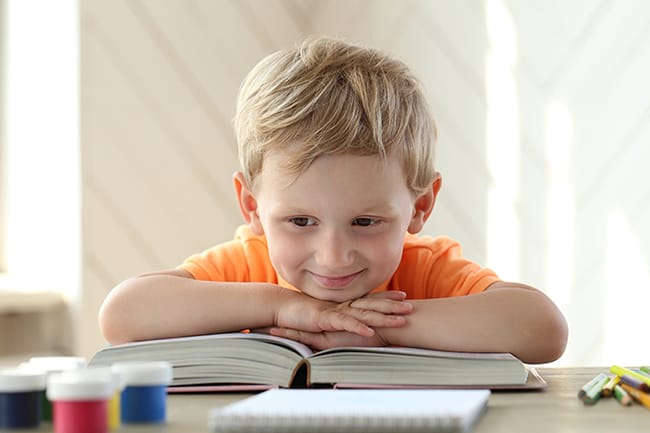 The use of video lessons allows elearning services to improve the quality of courses and to reach a higher audience of student. The most popular courses are based on on-demand video lessons, therefore pre-recorded, and do not use portals such as YouTube, as this would require a large number of resources, great storage and bandwidth for distribution to end-users.
In order to enjoy the videos in the highest possible quality, automatic adaptation systems of the distributed video quality are used, including the resolution and quality of the video according to the screens of the device on which it will be displayed.
The most used systems for streaming on the Internet are Apple's HTTP Live Streaming and MPEG Dynamic Adaptive Streaming. Their formats of representation of audio and video information allow to index the same movie with different resolutions and qualities.
Thanks to new technologies, browsers download the video indexes and automatically play the video in the default quality, enabling also the download of video fragments, called chunks, without  installing various apps or plugins. The ability to view video streams from the browser has increased video traffic on the web, bringing the percentage of video traffic compared to total data traffic from 73% to 82% in 2021.
In particular, the areas in which the corporate elearning works better are the following: